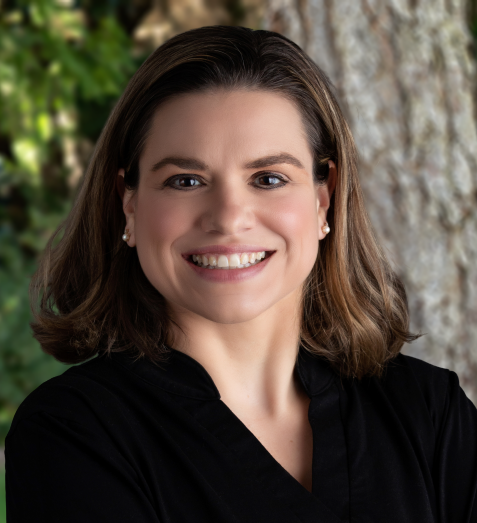 As the Communications and Transactions Coordinator, Caroline works "behind the scenes" of real estate. Our clients are our #1 priority, and Caroline directs all marketing efforts, as well as transaction duties towards that goal. She appreciates how important client services are and works to make sure the world knows how special the Marley Numbers Team is.
"I've known Marley for 22 years. There is no one that works harder in the real estate business than she. She is a role model in this industry. Marley and Christy are an amazing Team and I enjoy working with them."
Caroline is from North Carolina and attended Wake Forest University, where she met Marley's son. They got married in 2004 and currently reside in Raleigh, NC with their two children. Caroline is also a licensed real estate agent in North Carolina. In her free time she enjoys spending time with her family, reading, volunteering and exercising. Caroline and her family also like visiting the rest of the family in Williamsburg, VA as much as possible throughout the year.
"Williamsburg is a wonderful place to live. There is much more to it than the history and attractions. I love helping people make this place their home."
Position
Communications and Transactions Coordinator
Communications Coordinator: Specializing in digital marketing with a focus on advertising luxury homes and lifestfyles.
Transactions Coordinator: Assist buyers, sellers, Realtors®, and closing agents to ensure effective communication between all parties, aiding and supplementing for smooth closings
Education
Wake Forest University, BA in Psychology
Other Positions
Realtor® in Raleigh, North Carolina