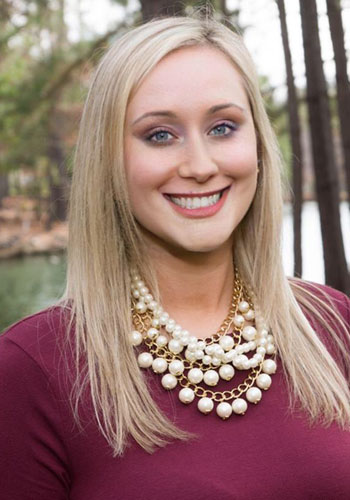 Working as a full-time Realtor® alongside Marley since 2012, Christy's experience and knowledge have been fine-tuned to successfully work in the Williamsburg luxury home market, becoming a reliable source and advocate for both buyers and sellers.
Christy was born in Pennsylvania, moved to Williamsburg in 2003, and graduated from Radford University with 2 degrees: an undergraduate in Education and an honor's Master's Degree in Curriculum and Instruction. She was an elementary teacher for two years, and then started her career as a Realtor® in 2012. Using many of her skills as a trained teacher (compassion, sharing knowledge, accountability, and organization) Christy has become a knowledgeable and successful luxury home marketing specialist in her own right.
Specializing as a buyer's agent, she enjoys the challenge of finding the perfect home for clients and successfully negotiating their contracts.
Christy shares her life with her husband, two small children, and "The Dogs." When she isn't busy with her family or working, she enjoys walking with her two large dogs along the river. It is a busy and loving household.
"Buying a home is an emotional experience. I am here 24/7 to guide and support you through the process. I find great joy in helping people achieve this goal." – Christy